Jewelry Best Practice Series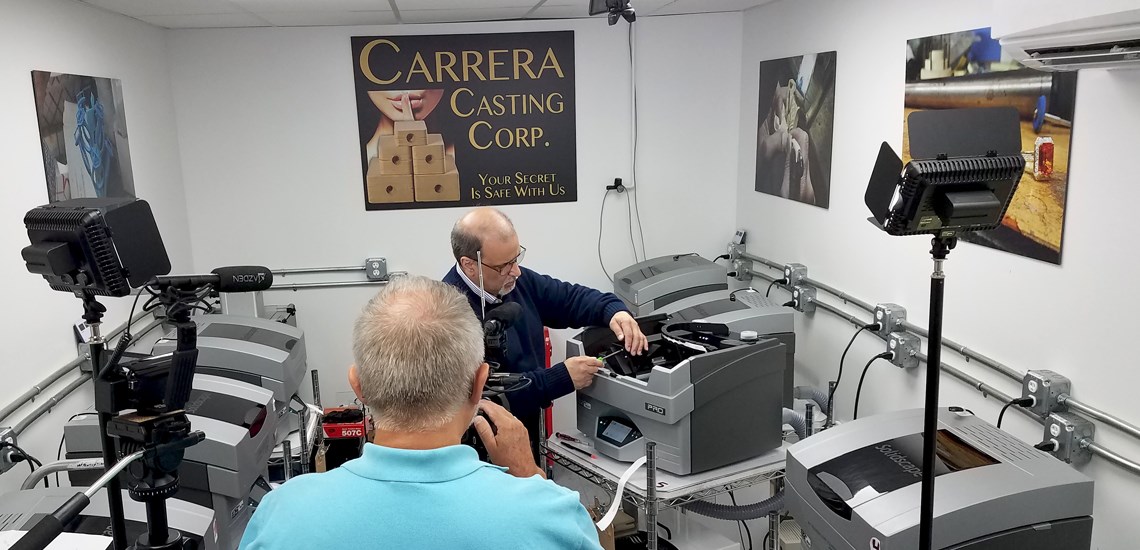 Carrera Casting is pleased to partner with Solidscape to bring you a multi-episode collection, the "Best Practice Series". Learn from master jeweler and CAD/CAM Director, Tom Manos, how your conceptualized design will materialize at the bench, without making common CAD mistakes. We share real-world knowledge and expertise in the areas of custom jewelry design, manufacturing, and technology. Stay tuned or join our newsletter for exclusive episode announcements and detailed guides. Speak with Tommy directly and start your road to being a master designer!
All tips and procedures reflect the maintenance program successfully employed by Carrera Casting. For warranty and official maintenance information please contact Solidscape, Inc. directly.
Segment 3: Printer Maintenance Segment
Segment 2: CAD File Management
Segment 1: Design